Client Reviews
---
Ray Menegus - Coronado CA
'We hadn't been in the market for over 30 years and all the changes in the process of selling a home seemed very daunting, but David helped us sell my mother-in-law's house in Coronado. His knowledge of the local market conditions, as well as his versatility with the modern marketing strategies made the process smooth, quick and relatively easy. We were so pleased with his level of professionalism and service, that we hired him to help us buy a new home. Finding a new house is different than selling one, but David navigated this process with ease as well. I would highly recommend David to anyone seeking to buy or sell a home."


---
Steven Colucci - Carmel Valley
"David exceeded all our expectations! If you want to place your trust in an expert, David is you real estate agent. I listed my home with him for a few reasons.
1. I trust him completely - He doesn't say what I want to hear, he just gives me the facts. He and his wife Gina are people I will trust with the care of my children.
2. He knows marketing. He has his finger on the pulse of the real estate market .
3. He WILL get us the most money in the shortest amount of time possible. (and actually got us more!!!)
I wish I was not leaving town because I'd want to use his services for every home I buy or sell!"
---
Jonathan & Crystal Ly
"David was patient and was more than willing to showed us many homes. Some agents would pressure the buyer into "settling" for a house they are "ok" with rather than finding the right house. His knowledge in the real estate fields made if felt secure and comfortable the whole complete way throughout the home-buying process. I would be more than happy to refer David to any future home buyers."




---
Zhao Family - La Costa/Carlsbad
"David Demangos is amazing! We love our new home in Carlsbad."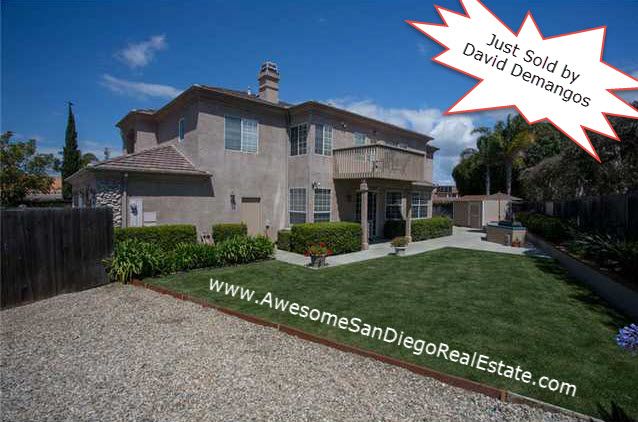 ---
Joseph Corbett - Point Loma
"I highly recommend David Demangos. On a difficulty scale of 1 to 10 the sale of our home, a short-sale, was a 10. David's hard work, persistence, deep understanding of outside negotiations, contracts, and the short-sale process in general is the sole reason I was able to sell my home in San Diego.
David went above and beyond his responsibilities by assisting me by helping to fill out documentation only an expert could help execute. David is business savvy, has amazing technology skills and great marketing. He's personable and a pleasure to work with when buying or selling real estate. I can't imagine dealing with somebody as professional as David. He was 100% able to respond to questions within a hour of me contacting him, every single time. Thank you David!"
---
Hamm Family - Serra Mesa
"If anyone in the San Diego area is thinking about buying or selling a house David Demangos is the man to help you do it! Outstanding customer service. Literally available 24/7, even holidays! This process had a little extra stress with Joe being overseas but David made it seem very easy. So thank you David!"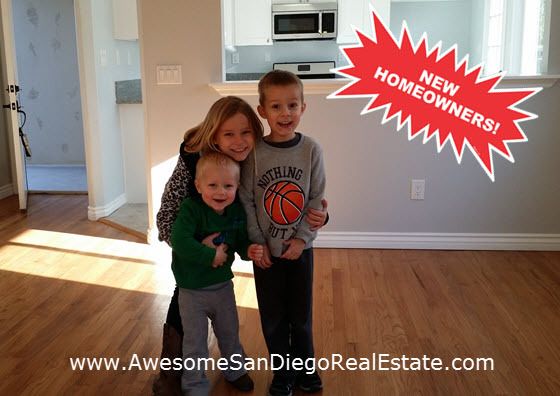 ---
Richard Mijares - 4S Ranch San Diego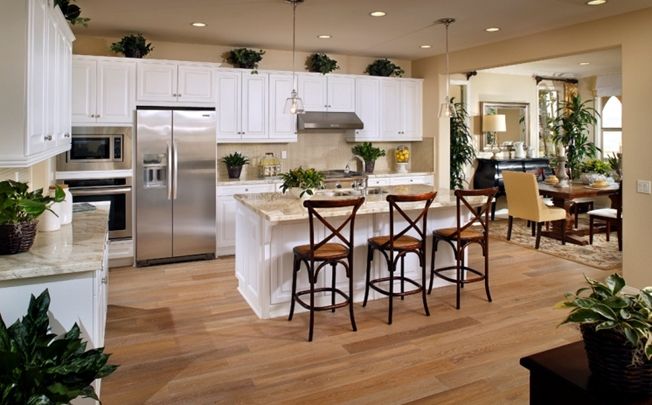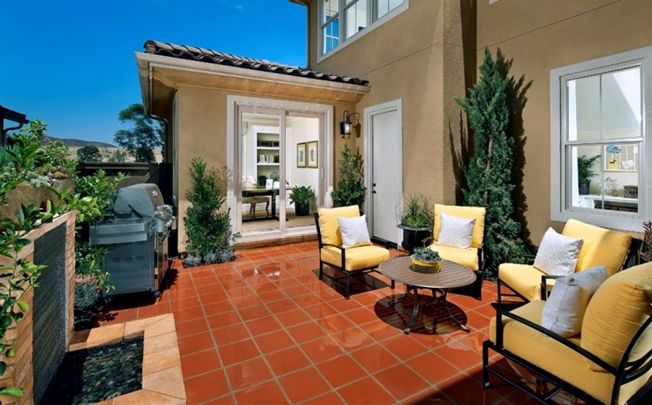 ---
Kyle & Danielle Wirtz-Yesland - San Diego, CA
"Dave provided my husband and I with excellent buyer's representation to find our perfect home.
Dave is a hard worker and true professional. He deeply cares about providing the best service to his clients, and works very hard to do so through timely communication and follow-up.
After relocating to San Diego from Portland, it was great to find an agent who has lived in the area for 40+ years. Not knowing the San Diego area that well, this proved to be an invaluable resource when working with Dave, especially when needing industry referrals.

Dave is very tech-savvy and makes doing business very easy. For example, while still located in Portland he was able to provide us with a video tour of a property we were very interested in. This was a great help, as not being able to see it in person this provided us with a very good impression of the property.
My husband and I would recommend Dave to any buyer or seller - you won't find a harder worker who makes it their priority to make sure you are a more than satisfied customer. We HIGHLY recommend him for your real estate needs!"


---
Art Kaliel - San Marcos
"David is always on the job. He has vast knowledge of what it takes to help people buy or sell their homes. He has great at thinking on his feet. His consistency is the key to his success. David is a great listener and tenacious when it comes to getting things done. He is friendly, has extremely high integrity, caring, a good listener, great negotiator, and great communicator. All of these things are necessary when choosing a Realtor.

His is a student of the real estate industry. I see him often and he is always up on the market statistics and conveys them to his clients. I have complete confidence and have seen first-hand that David follows through until the task is accomplished and will never let people down. I highly and enthusiastically recommended David as one of the best Realtor's in the highly competitive San Diego marketplace. I would not hesitate recommending David to friends and associates of mine."

---
Philippe & Jessica Poncey
"David is truly a gem of a real estate agent. He is attentive, responsive pro-active and with the right kind of positive energy. I have enjoyed my buying experience with him from beginning to end. David always goes above and beyond for his clients making sure to communicate back swiftly and efficiently on a question or an offer. When visiting a property he always manages to establish good will thanks to his wonderful personality with the sellers or the seller's agent. He will also go out of his way to respond to any queries or worries his clients might have.

I have noticed a number of David's positive reviews come from the seller's side but I can vouch for the fact that he is a top notch expert at evaluating the market and providing a buyer with a step by step awareness of the buying process. He does this without making you feel that you should be already be knowledgeable- in short he is the best of teachers if you are a first time or like me a second time buyer- one who informs and empowers. He guided me intelligently while making offers and counter-offers on my new home and I am most thankful for this.

If I were to require the services of a real estate agent in the years to come, I would not hesitate calling him first whether selling or buying a property. David is indeed the best first choice you can make when selecting a real estate professional for your needs!"




---
Gaetano Bologna - Linda Vista, CA
"Buying your first home is a very time consuming and scary process. You definitely don't want to complicate the ordeal by getting a real estate agent who isn't right for you. There are a multitude of choices out there in San Diego for you to choose from, but that also means there are many bad agents you could end up working with. After my first encounter with Dave, I was very impressed by his level of knowledge within the region as well as his level of professionalism. It was obvious right away he was not one of those bad agents.

I am always super busy with work - travelling for many weeks at a time - often letting it make me a little edgy, so the when I'd get the initial calls from Dave, I thought them to be a little annoying. I quickly learned that his calls would either be updating me on his work for me, or letting me know things I should be doing. This was actually a huge help and soon I was relieved to have such a professional working for me. Throughout the whole process, Dave was funny and courteous - and it was clear that he cared. Any sense of him getting a commission from the sale was never felt from my end, and any issues I had with properties he was very to-the-point and honest. It really, really helps.

Overall, Dave made this search work with my schedule. I don't know if I would be typing this review from my house (which I love, by the way) if Dave wasn't my agent. I could've gotten disenchanted with the process and time commitment, but luckily that was not the case. Every bit of advice and help (mobile app, website, homebuyer recommendations) goes a long way to making you feel comfortable and Dave provides you all of that. I highly recommend Dave Demangos, and if I had a greater knowledge real-estate, I might go so far to label him the best real-estate agent in San Diego. I'll confidently say he is one of the best and that he will go out of his way to make your decision a great one!"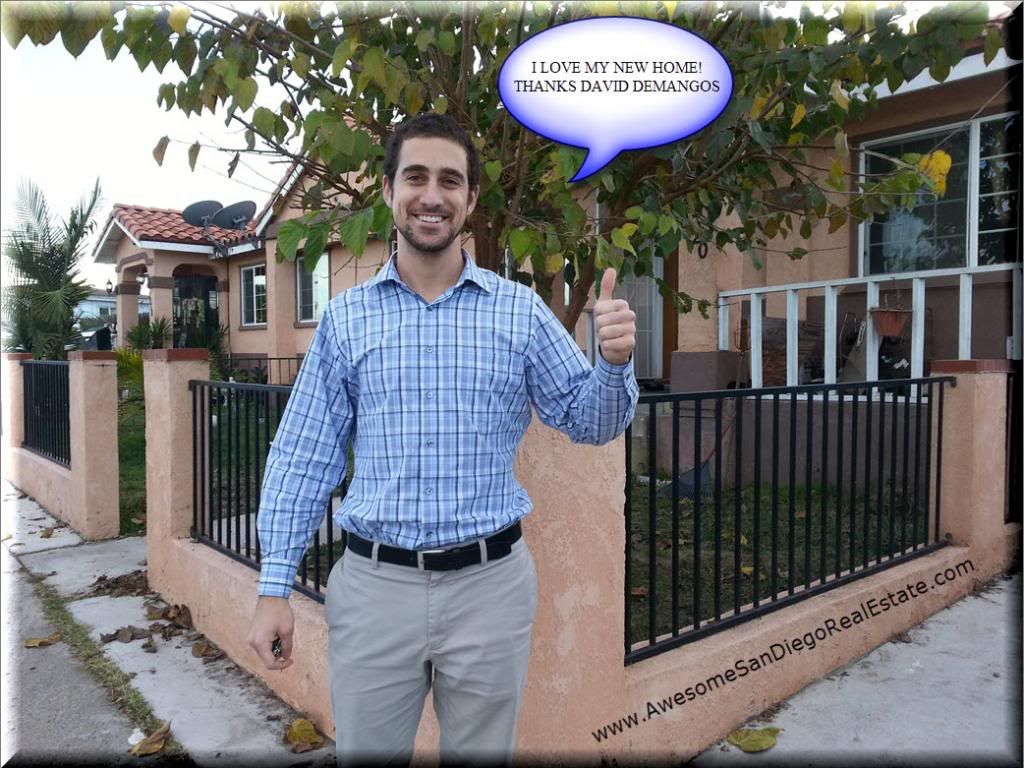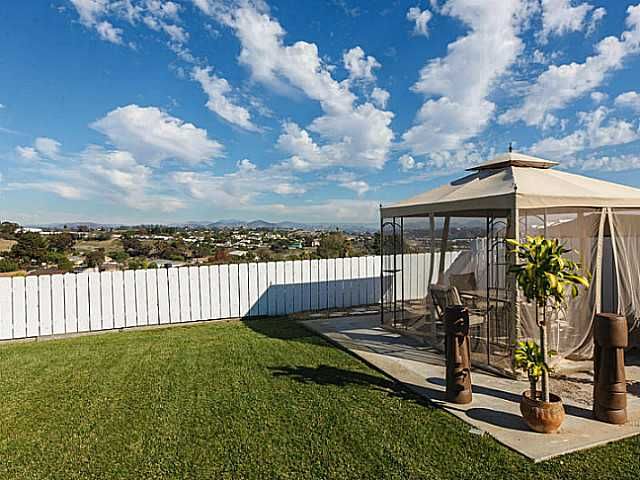 ---
Anita Cohen-Williams - Mira Mesa
"David is a joy to work with. He sold my house with ease and I am extremely satisfied. He is very focused on his work, and understands how people think. With his incredible networking, negotiation and follow-up skills, David is the person every buyer or seller deserves."


---
Michael Peak - Serra Mesa
"It was really a pleasure working with David during the sale of my house. It was an older property with lots of older property issues. David was able to get it sold within 3 weeks of listing, for a very fair price. I really appreciated his professionalism and thoroughness in handling even the tiniest of details. Whenever you are selling an older property like this, there are always lots of little issues to deal with. David always had insightful solutions to get them handled quickly and easily. I highly recommend David Demangos to handle your real estate transactions."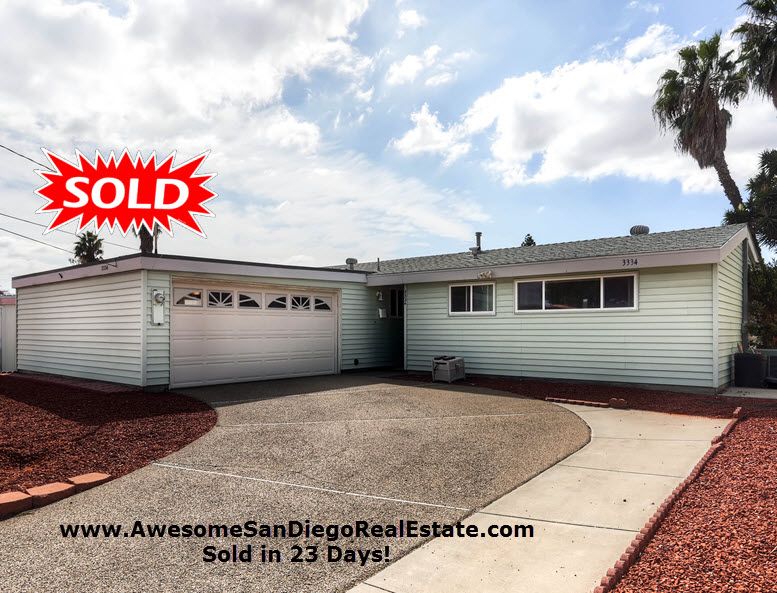 ---
Dana Munkelt - Linda Vista
"David sold my home fast, for more money than I thought I would receive. He is knowledgeable, responsive, and organized. It's great to work with someone who knows his business and has a support staff to keep the paperwork details under control."


---
Wes McAnally - Oceanside
"David helped me buy my first home, 2 years later he helped me sell it for much more than I paid and moved up to a larger home, he's the man! David I wanted to send you a pic of us and the new house, and wanted to let you know I noticed a huge difference in realtors between you and all the other ones I had. Dude your so persistent and always on your game. By far the best realtor out there! Thanks for all your help and hoping you and your family are doing great!"


---
AR Cabano - Mira Mesa
"It was a pleasure working with David. My best friend and I wanted to purchase a home together as we were done with paying rent and rent increases. So we thought to make an investment and go in on a home. We were first time home buyers with a lot of questions so naturally we had a ton. David was always there to answer them and was very responsive to emails, texts, and phone calls. Even with dumb questions. David was never pushy and always attentive. We felt he was very honest which is definitely a plus. With us having different work schedules, David worked with us with scheduling for our convenience. We had some tricky things come up and he was always there ready to help. We would highly recommend David Demangos as an agent.

"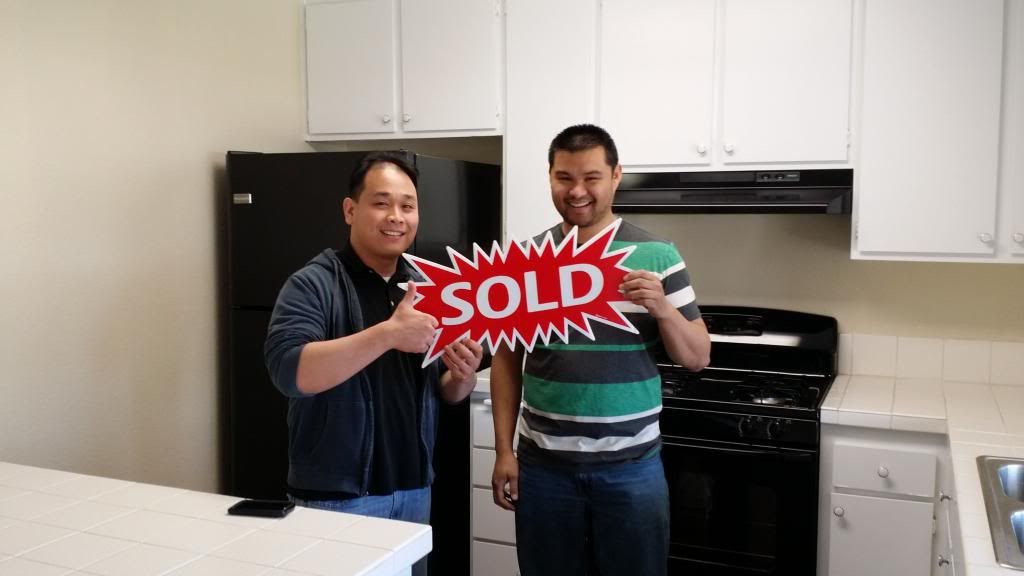 ---
Brendon Benito - Mira Mesa
"I read a lot of reviews on real estate agents and David was rated highly on another site I usually go to. Once we went with him our house was instantly listed and was sold in great time! David and his team were quick to respond to my questions and kept me informed of important updates. He's a real pro and very tech savvy!"

---
Patrick Riley - Mira Mesa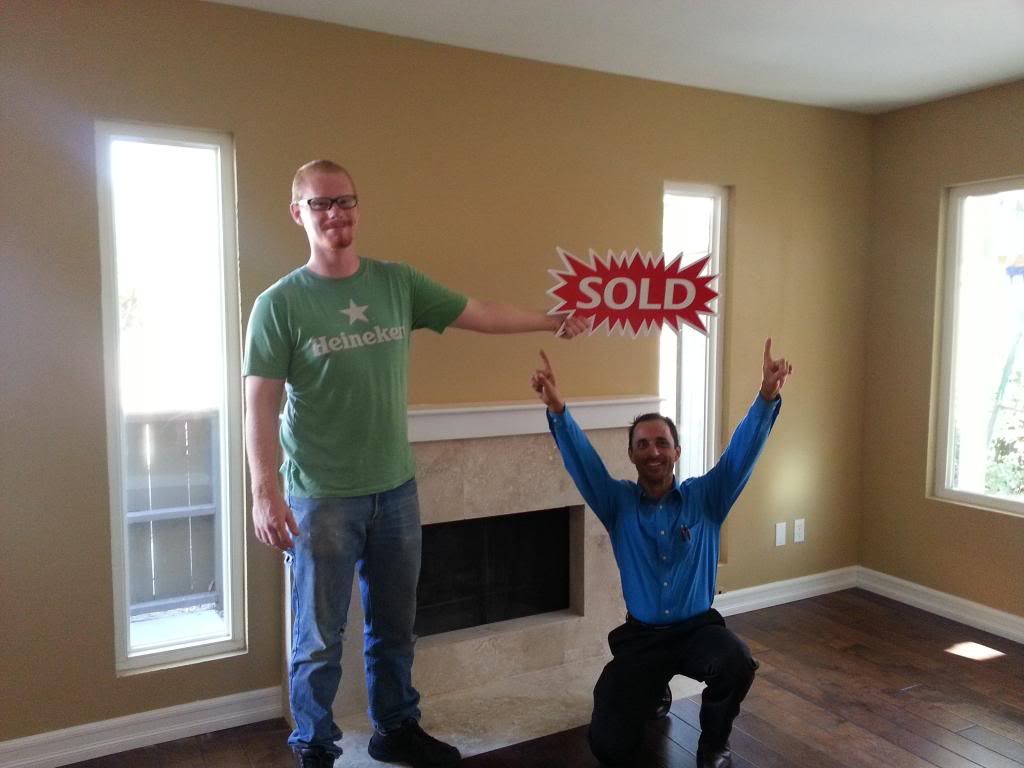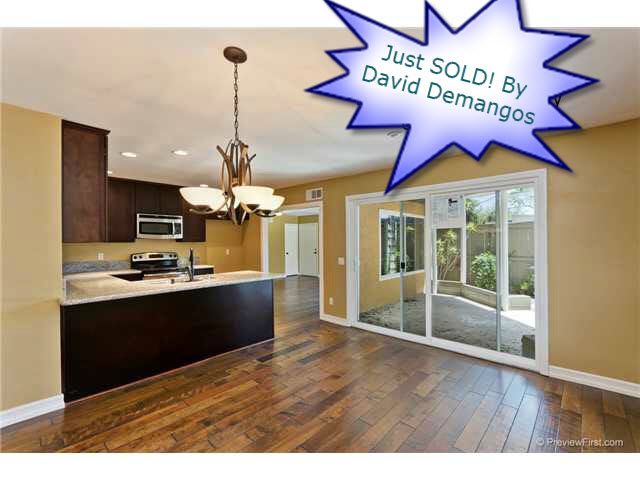 ---
Ron & Letty Gutierrez - Carmel Valley
"Dave is simply excellent at his job. He helped us buy our home mid-2012 throughout the entire process and was very knowledgable. Everything from driving all over the county during our search as well as making himself available whenever we had questions or concerns during the past few months. We consider ourselves very lucky and are grateful we met such an outstanding person to help us buy our home. Professional, honest, courteous and friendly."


---
Robert Perry - San Diego
"I have yet to meet another realtor that is as well-organized and detail oriented as Dave, and I have met more than a few highly talented realtors in my years working as a loan consultant. Those skills and the way he leverages his technology give his buyers a distinct advantage in the house hunting and negotiation process--he really has an amazing success rate in getting his offers accepted. Beyond that he is always incredibly prompt to respond to any requests and generally not just with an e-mail, but with the courtesy of a phone call. When he says he goes to extremes, he's not joking--I have witnessed firsthand how he takes his client experience to the next level. Every customer of his that I have worked with has only ever had great things to say about him, and you need only check out his website or YouTube channel to see some of the impressive feedback he's received over the years. If you've just found Dave and are thinking of hiring him to either list your current residence or help sell your existing."


---
Kevin Hall - Rancho Santa Fe
"I was granted a VA loan and I was referred to David Demangos. His prompt attention is unparalleled. Rarely will you find any one in any field who shows his level of enthusiasm and professionalism. While we have decided to wait to make our purchase there is no doubt who we will turn to... David Demangos!"


---
Dan Boe, La Jolla
"I just got an email from David Demangos in response to some questions I asked him about his business yesterday, and I had to stop and share this with everybody. There are three things needed to fulfill the requirements of being a world class realtor: impeccable integrity, relentless hard work, and extensive knowledge. David Demangos has redefined how these timeless principals work together to help homebuyers make successful decisions that they will be proud of for years to come. I endorse him to everyone without the slightest bit of reservation."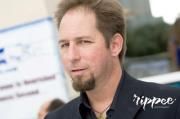 ---
Doug Brown - University City
"Dave Demangos is an amazing person and an incredible realtor. He is a master of follow up and client service. So many realtors pay lip service to the concept of providing service to their clients and getting them the best deal, but Dave really lives it every day - consistently going above and beyond what his clients expect to achieve phenomenal results for them. Some people are big picture/big idea/vision people, and while Dave certainly has that in him as well, what really sets him apart is his ability to consistently take massive action. I've never known anyone that takes action the way Dave does - whether it's with following up, organizing events, or marketing properties, Dave takes a series of action steps and implements them more consistently, more often, and with more enthusiasm than anyone I've ever met.

If you list your property with Dave (or retain Dave to find you a property to purchase), he will be relentless in carrying the action steps to achieve the goal until you are thrilled with the outcome. On top of that, Dave is one of the most well connected people you will ever meet, so if there is anything you need for your property (anything from various types of contractors, to pest control, to landscaping, to insurance, to mortgage lenders, to interior design, to you name it), Dave has a stable of professional contacts he can refer to you. I cannot recommend Dave highly enough."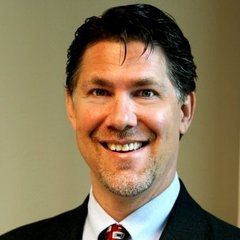 ---
Rick Itzkowich - La Jolla
"David is someone who excels at customer service. He is also someone with high integrity. I've done business with him in several other ventures and he always goes out of his way to give more value than he receives. David is passionate about follow up. Together those traits make him a success as a realtor."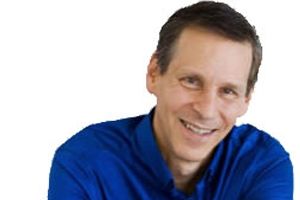 ---
Gina Brickell - San Diego
"Personable, Expert, High Integrity defines David Demangos. He is someone I highly recommend. He is extremely knowledgeable in his field. What makes him a cut above is his genuine concern for others. When you are buying or selling a home, that is one of the largest financial transactions people make in their lifetime. Having David guide you through the process efficiently and caring about the important details would make the transaction as smooth as possible. I trust David to do the best job for my friends, family and clients."


---
Toby Leflang - Mission Hills
I have known David Demangos for almost five years and I can can say unequivocally that he is the most ethical and hardworking businessman I have ever known. I have worked with David in a referral business as well as supporting his Meet-Up service called Exceptional Entrepreneurs that he has built with his family that now meets in foru weekly SD locations. It is no wonder that David is a former X Games Champion & holds a world record because it is in the little details and discipline that makes you great. David is and will become, "Your", Champion.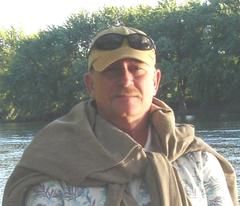 ---
Sandra Blackie - Pacific Beach
"David is an Exceptional Entrepreneur & reputable Realtor. He is professional, courteous and amazing at follow up! He has a huge presence on-line and is a master with technology. I decided to become part of his Facebook & LinkedIn network, as well. His LinkedIn profile & recommendations are incredible! David is extremely connected to many business professionals that assist him with any real estate needs. He will work hard for you and is easy to relate to on a personal level. He will never pressure you and will find the best home that fits YOUR needs. He's always willing to answer your questions & even more importantly, knows the answers to your questions.

Aside from knowledge regarding finding a personal residence, David is tuned into the rental market, as well. As his slogan reads, "Whether you rent or whether you buy, you pay for the space that you occupy." If you're looking for a personal residence, rental or an investment property, call David Demangos. On another note, he is CEO and Founder of Exceptional Entrepreneurs, which I attend, weekly, here in San Diego."

---
Connie Williams - San Diego
"We highly recommend David when you're in the market to buy or sell your home. David is one of the good people, he's always looking for ways to give to others. We all look for profits, and David looks for ways to help others and his profits come naturally as a benefit. It isn't just his knowledge about the product he sells. It's his ability to develop a close personal relationship with the people he meets and transfer that knowledge into ways to help others. David doesn't need to sell, because we sell ourselves on him, and he doesn't let us down."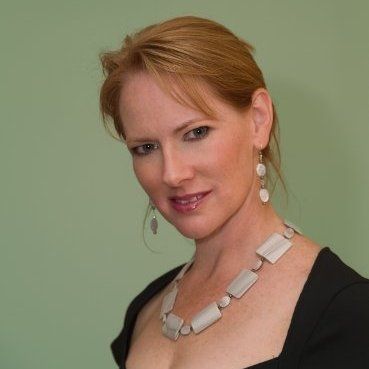 ---
Gabe Matthews - La Mesa
"If you are looking to buy or sell a home there is no better person to have on your side than Dave. He is probably the most well connected person in San Diego County. When it comes time to purchace my next home Dave should be your first and only call."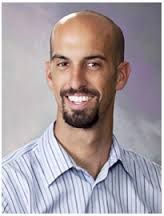 ---
Paula Steger - Vista, Ca
"When you're looking for a home, you want an agent that will take the time to really listen to your needs and then search for the right fit. When you are selling a home, you want an agent that has your best interest at heart. Dave Demangos is that kind of agent. I have known him for a couple of years now and know him to be tireless in his efforts for clients. Case in point, I have a house in Colorado I am selling. I asked him if he could recommend anyone, and 24hrs later he did. He researched my property and found a good fit for me (agent wise). That meant a couple of hours of work for him with no gain except doing a good deed. Who could ask for better?"


---
Randall Harrelson - San Carlos
"I've known David Demangos professionally for almost several years now, so I have witnessed just how hard he works for his clients, which is also evident by his success as a Real Estate Agent. With full confidence I can say that you will not be disappointed with his work ethic and dedication, which will be on full display from the moment you first meet and speak to David."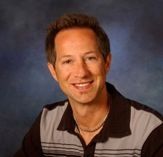 ---
Glenn McNary - Coronado
David is a "Personable Professional"! He is a master at communication when it comes to, business to business, business to client or client to client. David shared with me, what he had to offer, in a "No Pressure" way. He was more interested in making sure I understood everything, instead of finalizing the sale. I was felt very at ease with the deal he offered and was sold! David even helped arrange a financial payment plan that could fit within my budget. David is always available when I have any question. Trust David, I did, and you will be in good hands!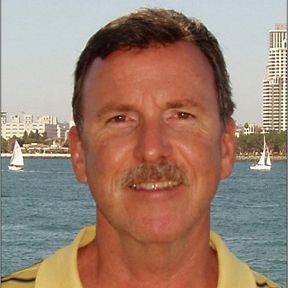 ---
Ingrid Saenger
"I have had the pleasure of working with and getting to know David Demangos and he is one of the most helpful people I know...he explains as he goes and in so doing is educating you on all of your options...Thank you David for always being authentic!"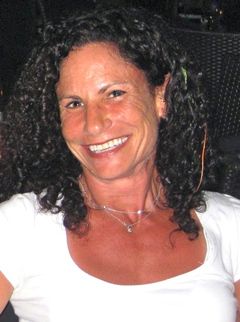 ---
John Choisser - Scripps Ranch
"David is as good as it gets. He is honest, hard-working, and will always look out for your best interests. He is so technically savvy that he will get the paperwork done in a fraction of the time of other realtors. After getting to know David, there is no other realtor I would recommend to my friends, clients and family."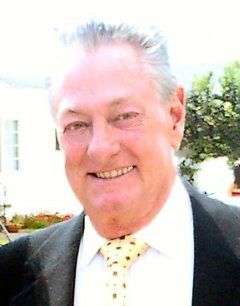 ---
Brenda Geary - University City
"I first met David in August 2011 and since that time have had the pleasure of getting to know him and have developed a high level of trust and respect for him. David is one of the hardest working people I know and he is laser focused in his desire to get the best deal for his clients. David demonstrates the highest level of honesty and integrity in all of his interactions. He is extremely responsive and follows through on commitments. David truly cares about people and getting them into the right home that meets their needs. I am pleased to give David Demangos my highest recommendation."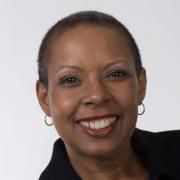 ---
Cameron Stewart - La Mesa
"David is at the top of the food chain. If you need something done it makes sense to go straight to the top. He has a get it done attitude with more connections to other businesses than anyone I know. When you hire him to be your Realtor your not just hiring David but in fact you are hiring a legion of business professionals to get things done. He will forever remain in my list of contacts. Thanks again David for all your support. You truly are a diamond in the rough."


---
Brian Gilb - San Diego
"David Demangos is an extremely personable man whose integrity is of the highest caliber. I know that I can trust him with just about anything. He is attentive to other's needs and does everything he can to make sure those needs are met. David has tact and is well established and is reflected in his ability to negotiate. This combination of trust and perception makes him very business savvy and an incredibly reliable person to work with. I highly recommend David to anyone that is looking to buy a home. Thank you David for all that you do."


---
Frank Cassidy - Del Mar
"David is one of those unusual realtors: he actually cares about his clients and is not the 'salesman' type who pushes for the sale. He is highly educated and takes the time to follow up and make sure his client is getting the info he or she needs. Being a realtor is about being a 'people person' and David's relaxed manner is perfect. I know he has become a realtor by choice and not by necessity, it's something he loves. If you are thinking of buying or selling, defintely give him a call and at least chat and get an idea of how he can help you."


---
Sean Canning - Mission Valley
"David imy experience he has been nothing less than a complete professional. Despite the high level of professionalism he sets, David is extremely friendly, approachable, + easy to talk to. When you contact David you'll see how helpful he can be + how easy he can make the process of purchasing or selling a home."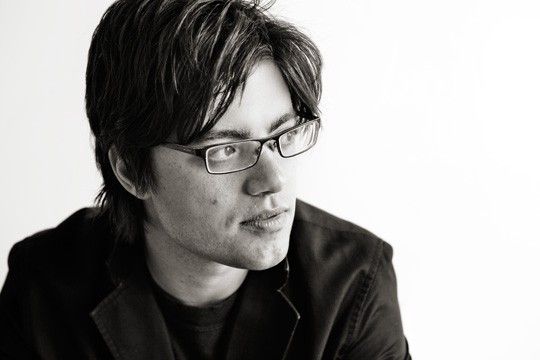 ---
Lisa Whalen - Carlsbad, CA
David is a honest, hardworking man who will get what his clients need. He listens to his clients showing he cares and respects them. If you have a question about real estate you can ask him, and if he does know the answer will find it for you. He is great at followup knowing that lost time in real estate could cost his clients a house. He is genuine and knows how to help others.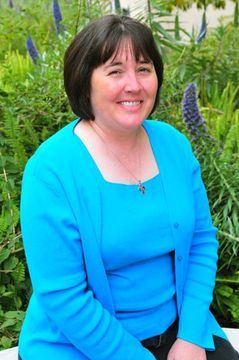 ---
Renee Bailey - Tucson AZ
David Demangos is consumate professional. He will help you sell or buy your next dream home. I wouldn't purchase or sell a home in San Diego without his assistance. There is no real estate agent I could recommend more highly.
---
Robert Ashburner - Virginia Beach
If you are looking for an agent that will represent your needs whether you are buying or selling a home in San Diego you will not find another agent with the passion and professionalism that Dave will use to make your dreams come true. Dave is a consummate professional and Family Man. Dave may not have a pet "Spot" or a fancy TV commercial or stand on his head till his ears are turning red, but he will do back flips on his Motorcycle until your deal is the deal of your dreams with the utmost professionalism and precision imaginable. So if you are buying or selling do yourself a favor and contact Dave today and get started on fulfilling your dreams.

---
David Bone - Solana Beach
I have known David for several years and have found him to have the most amazing positive energy. If you are looking to buy or sell you will find his communication and tech skills are very impressive. I would not hesitate to refer him to anyone in my network.

---
Torrey Norell - Clairemont
I hired David to find me a home in San Diego. He is more than helpful with any needs and is super quick to respond to questions. David is an honest hardworking motivated guy looking out for my needs. I have recommended him to all of my friends buying or selling a home.
---
Coleen Choisser
"David is the only realtor I would refer my clients to. He is hard-working, honest, and will always put his client first. He is technically savvy, and saves time and money by being super efficient. If you or your friends have a home to sell, or want to buy, call David!"


---
Beppie Mostert
"David is a true professional - he's knowledgeable, organized, thorough and detail oriented. He's passionate about everything he does and it's a pleasure to know someone as enthusiastic as he is.
"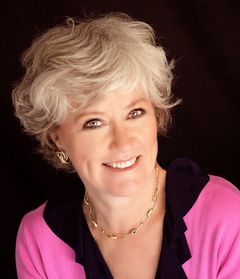 ---
Alexandra Gant
"If every Realtor was more like David, no one would have trouble selling their homes! Not only is it obvious that his knowledge of the San Diego area is incredibly vast, but he is fabulous at connecting people with what they are looking for. I have asked for his help, and even with a small project as mine he promptly responded to me the same as if I was buying a multi-million dollar property!
David and his wife Gina are fabulous - By far the best Realty team, not just in San Diego County, but likely in the state."